Remanufactured By APR Toyota Tacoma OEM 2005-2022 2tr-fe 2.7 Engine

CALL FOR AVAILABILITY!
3 Year ltd.. Unlimited Mile Warranty
Will fit: 2005-2022 Toyota Tacoma



Remanufactured oem 2TR-FE Engine Long Block for 2005-2018 Toyota Tacoma. It comes complete with the following:
Brand New Complete Gasket Set
Brand New After market Cylinder Head
Brand New Cams
Brand New Valves
Brand New Valve Guides
Brand New Valve Stem Seals
Brand New Valve Seats
Brand New Valve Springs and Retainers
Brand New Pistons and Wrist Pins
Brand New Pistons Rings
Remanufactured OEM Connecting Rods
Brand New Main Bearings
Brand New Connecting Rod Bearings
Remanufactured OEM Crankshaft
Brand New Oil Pump
Brand New Timing Cover
Remanufactured OEM Block
Brand New Timing Chain and Gears
Brand New Timing Chain Gide Rails
Brand New VVT-I
Balance Shaft delete Kit for more power!
Master Gasket set
Three - FIVE Year ltd. Warranty!



Will fit: 2005-2018

2005-2022 Toyota Tacoma 2.7 4 cylinder

Flat Rate $250.00 shipping around Continental US is only applicable to the nearest shipping dock.

Residential address and Truck Gate Lift: $200.00 Add.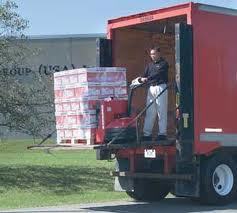 Truck Door To Door Service $175.00 Add.

Shipping to Florida add 50.00 Add.
Shipping to a Government location like a school, power plant, fire station, $100.00 extra,Add.
Call for Shipping Prices to Hawaii, Canada, Alaska, Puerto Rico,

SHIPPING TO NEW YORK City ADD $200.00
Please give us a call for quotes on any shipping outside the main land USA.
Old Core must be shipped back to activate warranty, shipping will be deducted from the core deposit.
Three - FIVE Year ltd. Warranty!